Since it gets brought up all the time, and there are always new people finding their way to the internet, I figure it's about damn time we get a '
how to
' on this.
Attaching images with a new thread.
While you are creating the post, at any time you can scroll down and click the '
Manage Attachments
' button. Clicking this will open a new window for managing your attachments without interrupting the writing of the body of your post. So you can attach images in before, after, or while you are writing the post.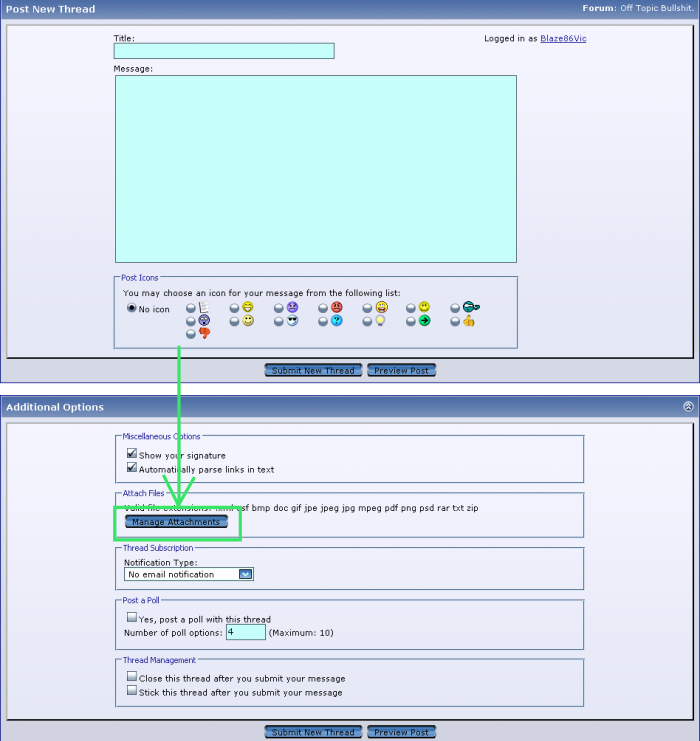 *NOTE*
: I have personally noticed that for some unknown reason this new window may take up to a full minute to actually load. I believe it to be some kind of response lag from the server, but I don't know for sure. Just be patient with it. IE click on it before you start writing and by the end it will have loaded for sure.
Once you have the '
Attachment Manager
' window open, you can then upload images from your Hard Drive (HD), or another web site. Putting in the URL of the image from another site will make the server go and download the image. You can attach up to 10 images to any single post.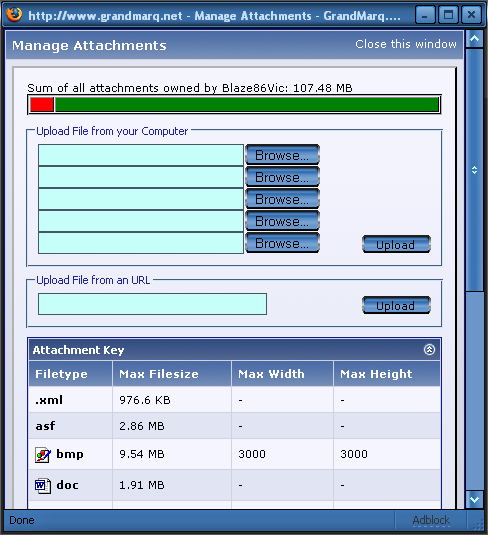 Attaching images with a reply.
You can not add attachments when posting a '
Quick Reply
'. However you can click on '
Advanced Reply
' where in you can post attachments.

Posting attachments in an '
Advanced Reply
' is identical to the process for posting attachments with a new thread.