Back in June of 2008 I paid $326 to have my NOS Sniper EFI nitrous kit installed by Supertune Performance in Stanley,KS. Big Mistake..
I had no problems until 4-25 when I went to install a brand new bottle on the kit to find a massive leak near the rear wheel. I got the car up in the air to find this...
Yes that is braided line on a sharp body seam. OBVIOUSLY INSTALLER ERROR
On 4-27 I went to the shop and talked to Ryan and he said he would order the replacement mainline and replace it for free first thing in the morning on 4-29.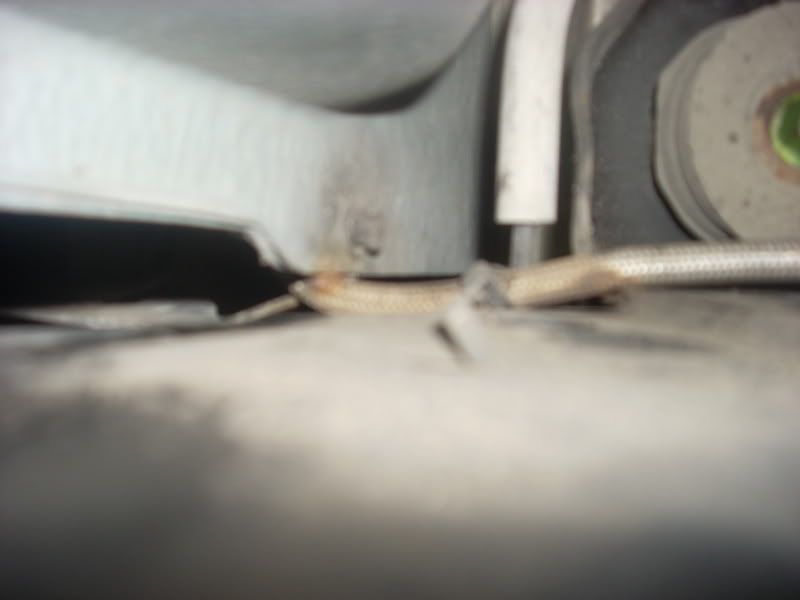 This is where it gets good
On 4-29 I received a call first thing from Ryan saying he talked to Rodger (the owner) saying that no one in town had the mainline in stock and that they will install any line I purchase. I told Ryan that I would like to talk to Rodger to see what he could do about the issue because they owed me a new line.
Later in the day I called the supplier that they use ONLY to find that they were lying there were two of the part number I gave them in stock.
I finally decided after not receiveing a call all day to call in and ask to speak with the owner of the shop. During our convo Rodger went as far to say that the damaged mainline was MY FAULT EVEN THOUGH IT WAS INSTALLED by their tech in HIS SHOP.
I just wanted to get the line replaced not to be lied to and blamed for the damage
DO NOT DO BUSINESS WITH SUPERTUNE PERFORMANCE