What exactly are window guide rod bushings?
Window guide rod bushings are pieces of nylon that your window regulator utilizes to ensure that your window rides up and down smoothly within your window door frame. Being that they are pieces of nylon the weather really beats on them through the years and they tend to crack and dry up resulting in sloppy window functions. The good news is that it is actually very easy to replace! All one needs for the replacement are some guide rod bushings and basic household tools.
Where to get them?
I bought mine from Mustangs Unlimited
Lower bushings:
http://www.mustangsunlimited.com/ite...asp?T1=BA83+01
Upper bushings:
http://www.mustangsunlimited.com/ite...asp?T1=BA94+01
I actually installed two bottoms in each door because I didn't know they were different sizes. But purchasing two hatchback guide rod bushings and two convertible bushings should be a direct replacement....for a Two Door at least
**I did not buy convertible bushings but it looks identical to the upper bushings I removed from my car.**
How to install them?
To access the guide rod bushings you need to remove the door panel.
Door panel removed:
After that is out of the way you can begin by removing the one bolt up top of the guide rod and the one nut near the bottom of the guide rod.
Top bolt: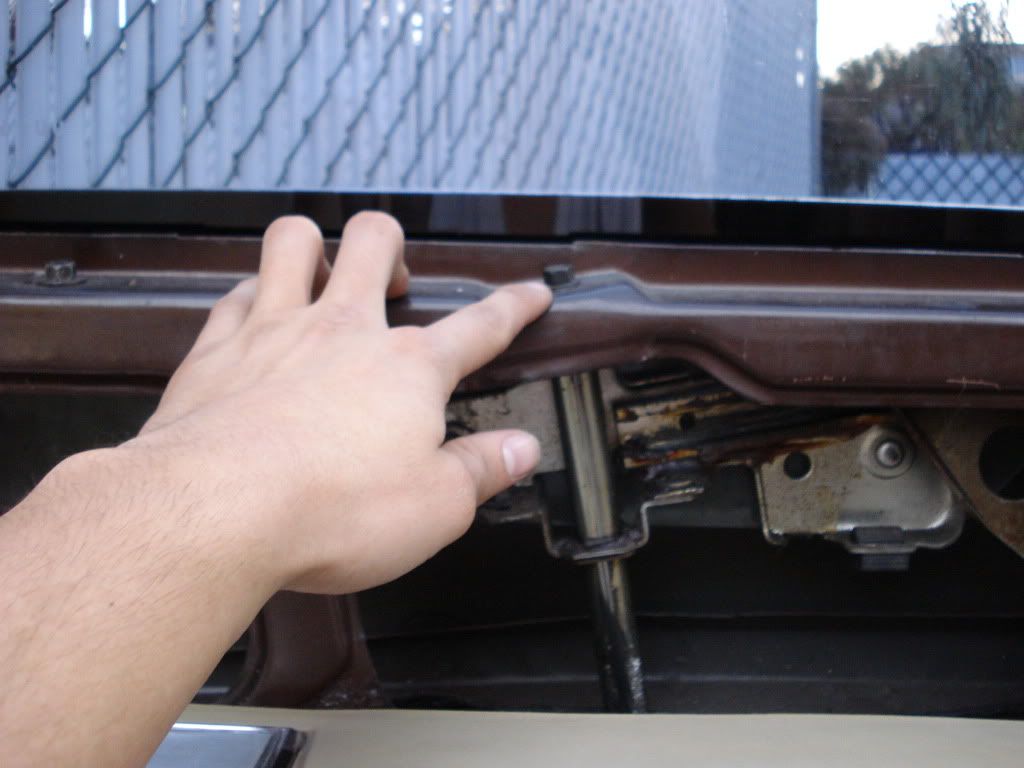 Bottom nut: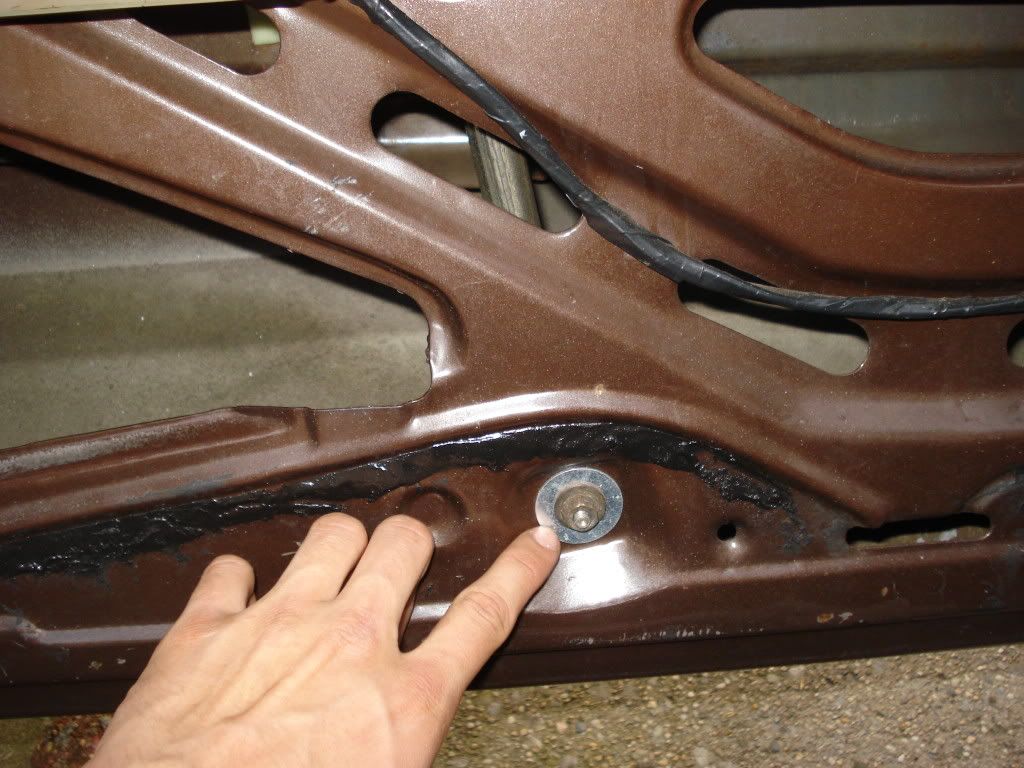 Once those are removed you can then twist the guide rod and pull it downward. It should then come free. Once free, remove it from the inside of the door and wipe it down of all the old grease.
Guide rod removed and cleaned:
A picture of the old bushings.
Now the bushings themselves are accessible. To remove them you need to lower the window a tad to have access to both bushings then just take a flat head screwdriver and twist them out of the metal they are pushed into.
Window lowered a tad to access bushings:
Once those are removed, wipe down the surface they are sitting in so that everything is removed of the old grease. Now you can install the new bushings by snapping them into place and packing grease in and on them. Then reinstall the guide rod into the new bushings and then tighten the nut and bolt. Now put grease on the guide rod itself so everything can slide smoothly. Slide the window up and down and every so often apply more grease. The bolt up top can be adjusted by sliding it backwards or fowards if your window is struggling to go up or down
New bushings installed:
My windows before the installation were a little sloppy and since I already had the door panels removed I figured why not? Now that they are installed the window behaves much nicer and the entire door even sounds a bit more solid.