Got the chrome Valve Covers on. It was a bitch to get all the old cork gasket material off of the heads, but I got it done. The V/C's are by Spectre Performance, and cost $39.99 at Partsamerica.com.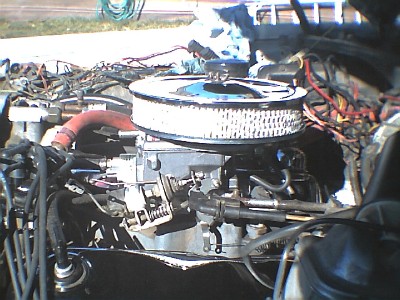 I still have to wrap all the wiring up, to get it all neat and nice. The 2150 2BBl fit nice on the intake, with no problems whatsoever.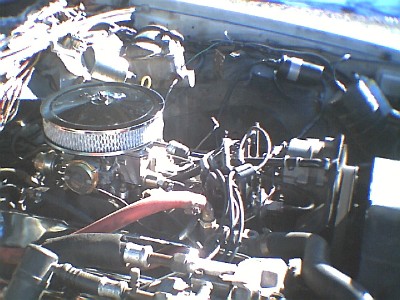 I got done removing the old bracket that holds the EEC coil on. It looks less cluttered now between the alt. and the Valve Cover. I also located the new coil over to the driver side.
Old school distributor-I used a 1974 Ford F-100 Points distributor. It works really well.
All the chrome shit I got is by Spectre Performance. I am happy with the quality of the chrome plating, it looks really nice.
Anyway, the swap is completely done, and I am happy with it.