Ok, I got home today, and my nice shiney new MSD 6AL got here. So not wasting any time, I went and installed it. Very good instructions, and was able to make a pretty nice instalation...
I love it!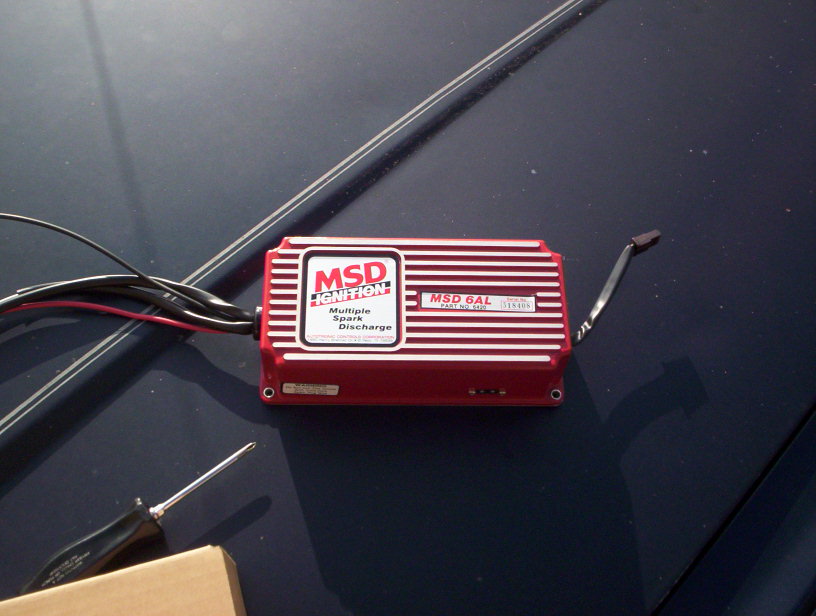 Heres a pic of the duraspark module that survived multiple overheating...it ruptured the silicone, and the epoxy started to melt! :hairrais: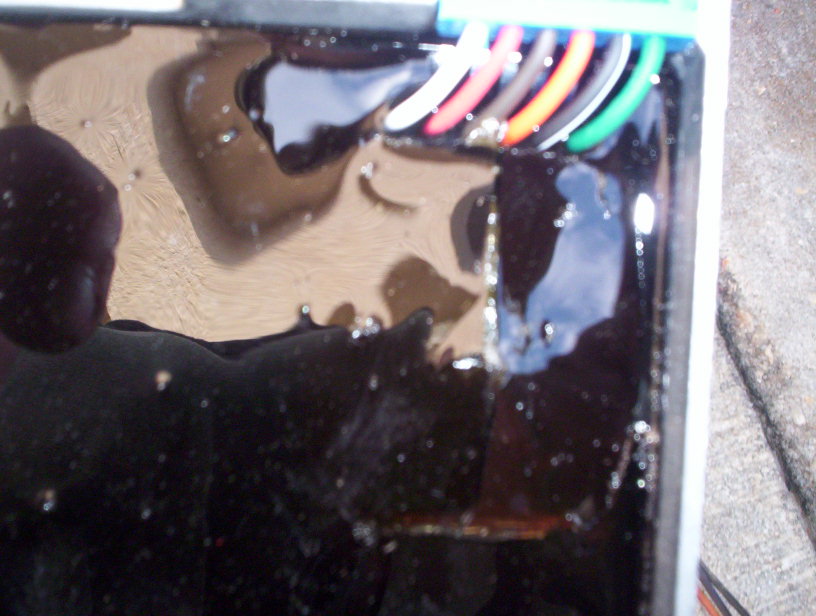 Here is the install. This weekend i'm going to install me new plug wires, and my chrome valve covers...and clean up the motor some, and possibly start on the WIRING AUDIT, lol....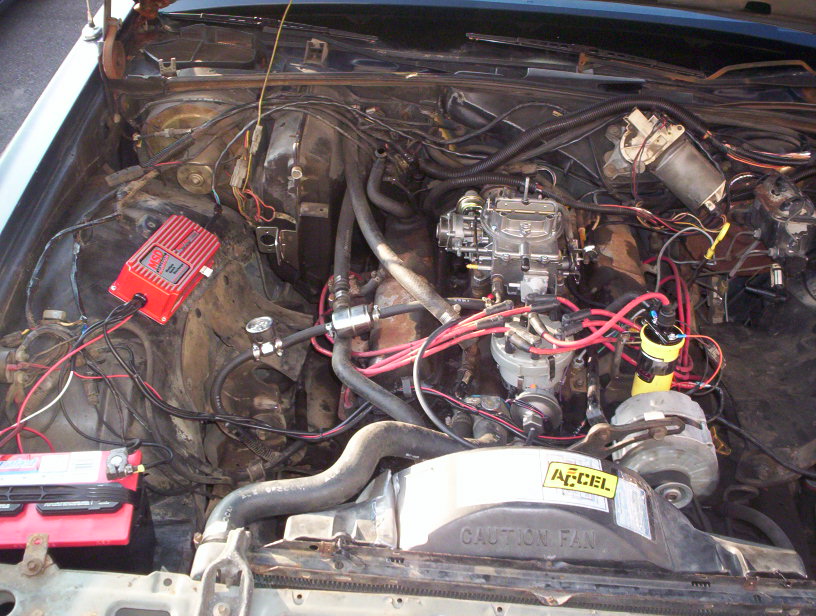 Then I spent the rest of the time tuning the carb, to get the optimal setup...I got the thing to idle as smooth as glass, but it still loads up momentarily on any good amount of acceleration.
So my theory is the accelerator pump needs adjustment. im gonna make it so that it doesnt unload all that fuel into the carb UNLESS I FLOOR IT.
But thats all for tommarow. I'm whupped!
GMGT